Shaggin' at the Davenport this Thursday!
08.14.13 | Posted in: Events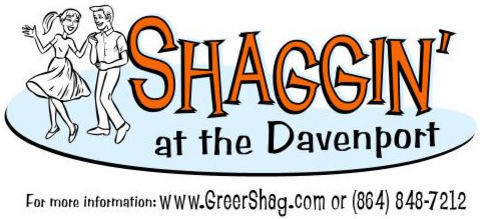 We're having a shag dance (after a long wait). Steve Craig will be performing a few songs from his new CD and some old favorites. DJ John "Soup" Campbell will be playing your favorites throughout the night!
We look forward to seeing everyone again!
For more information on the DJ, visit his website @
WHAT: Shaggin' at the Davenport
HOW MUCH: $7.50 per person, table reservations encouraged
WHERE: The Davenport in downtown Greer, SC
ADDRESS: 230 Trade St., Greer, SC
WHEN: Thursday, August 15
7:00 to 7:45 - Basic Shag Lessons
8:00 - The DJ starts up and everyone starts dancing.
DRINKS: There will be a cash bar open until midnight, featuring domestic & import beers, and wine. Sodas and bottle water are also available at the bar. Complimentary bar snacks (pretzels, etc…) are available through out the night. For a full meal, we recommend one of the many fine restaurants in downtown Greer (see below). You can have dinner before, or even dance for a while, leave for dinner, and return (no charge for re-entry).
PHONE: 864-848-7212
TABLE RESERVATIONS & BIRTHDAYS
If you have a party of 6 or more, give us a call and we'll reserve a table for your group. Also, if someone in your party is celebrating a birthday, let us know and we'll be sure to get them a special song from the band. Feel free to bring cake for your group as well.
RESTAURANTS
Cafe Rivera www.caferivera.net ($9-$20/person)
117 E. Poinsett St., Greer, SC 29650 - (864) 877-9600
Bin 112 www.bin112.com ($10-$35/person)
112 Trade St., Greer, SC 29651 - (864) 848-2112
Great Bay Oyster House - www.thegreatbayoysterhouse.com ($10-$15/person)
109 E Poinsett St, Greer, 29651 - (864) 879-1030
See you Thursday!
Join us Thursday for Weddings Around Greer Bridal Festival
03.05.13 | Posted in: News,Events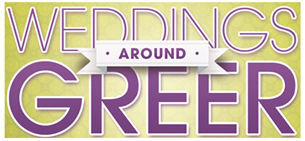 Everything you need for your wedding is right here in Greer! Join us at three different venues including The Davenport located downtown on Trade Street. The Showcase starts at 5:30 PM and lasts until 8:30 PM this Thursday, March 7th! Local vendors will be set-up in each venue showcasing how they can make your event special. You don't wanna miss this!
Vendors at The Davenport include:
Caterers:
Photographers:
Dance Lessons
Additional Vendors will also be at:
For more information call 864-848-7212
Sign up for West Coast Swing Lessons!
10.02.12 | Posted in: News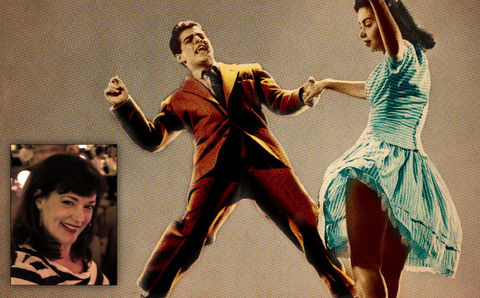 West Coast Swing is a modern version of swing and danced a little slower than other swing styles. Pop, Blues and R&B are well-suited to this style of dance! West Coast Swing is continually influenced by new music and evolves as the music is released. It's versatility allows dancing to different music genres and the opportunity for improvisation gives dancers creative freedom!
So if you are passionate about dancing and music, but can't commit to one genre… desire to be sociable, but need an icebreaker? ... West Coast Swing might be for you! Warning... It is an addiction!
Terri Abbott-Instructor
Terri has been dancing and acting for almost 40 years in a variety of venues. Currently, she is a NASDE (National Association of Swing Dance Events) competitor. For almost three years, she has focused on West Coast Swing and bringing this expressive dance it to our community. Terri has an undergraduate degree in Theatre and Dance from The University of Alabama and a K-12 Dance Education Certification from East Carolina University. After touring with Children's Theatre and Outdoor Dramas, Terri owned and operated a children's dance studio for ten years. During this time she worked as a rehearsal assistant for The North Carolina State Ballet Theatre, taught dance and choreographed theatrical productions for area colleges and schools and became a Junior Olympic judge for Rhythmic Gymnastics. She is thrilled to bring West Coast Swing to The Beautiful Greer community.
Contact Terri:
843-384-1350
Sarah and Adam Warner's Wedding
06.26.12 | Posted in: News
We had a unique wedding here at the Davenport June 7th that we wanted to share with you! Sarah Scott and Adam Warner planned a beautiful wedding that included family in unique ways.
Sarah designed the centerpieces with painted birdhouses that Adam's mother created before she passed away when he was 15. Although Sarah never had the opportunity to meet Adam's mother, she said that she felt connected to her because they were both artists.
The wedding also incorporated Adam's brother, who in is the military and was deployed four days before the wedding. They connected via Facetime and he was able to see everyone and the beautiful decorations that Sarah and Adam created.
They had a wonderful time at their wedding, and Sarah shared with us afterwards, "Here at the Davenport, I absolutely loved it. It felt perfect with the brick walls and chandeliers. And anything we needed, Tucker was always there."
We were honored to have Sarah and Adam in The Davenport and send them best wishes in their new life together!
Tech Night at the Davenport
06.25.12 | Posted in: News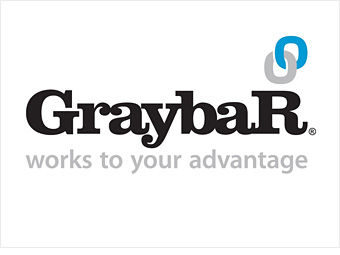 The Davenport is excited to be hosting Tech Night at the Davenport, with the Greer Chamber! Tuesday, July 17th, Graybar, a leading distributor of electrical, communications, data networking and security products, will be presenting some great information on netowrk controls and answering questions like, "How do emails get where they're going?", "How does cabling enable us to be connected to others?", and "What is structred cabling and how can it help my business?" There will also be products on hand for demo, and free beer, wine, and appetizers!
Presented by Graybar, featuring Network Controls

Tuesday, July 17, 2012
4:30-6:30pm
The Davenport in downtown Greer
FREE to attend!
Beer, wine, and appetizers included