Shaggin' on Trade St
02.03.16 | Posted in: News,Events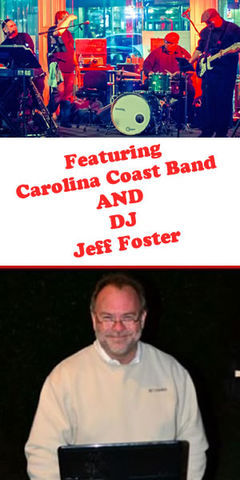 Our next dance will be this Friday the 12th of February, and the 2nd Friday of the months following.

Join us for a great evening of dancing!

Carolina Coast Band

DJ Jeff Foster

...and a huge hardwood dance floor!

-------------------------------------------
Join us for Carolina Shag the 2nd Friday of every month!

Shaggin' on Trade St is held at Grace Hall. Grace Hall is located at 108 Trade St., across from the Greer Chamber of Commerce, and next door to Bin 112.

Make sure you make your table reservations to ensure you have a great seat.

For more information on the Carolina Coast Band, visit their website @www.facebook.com/CarolinaCoastBand

WHAT: Shaggin' on Trade St.
HOW MUCH: $10 per person, table reservations encouraged
WHERE: Grace Hall in downtown Greer, SC
ADDRESS: 108 Trade St., Greer, SC
WHEN: Friday, Feb 12th

6:30 to 7:00 - Basic Shag Lessons
7:00 - The band starts playing and everyone starts dancing.

DRINKS: There will be a cash bar open until 11pm, featuring domestic & import beers, and wine. Sodas and bottle water are also available at the bar. Complimentary bar snacks (pretzels, etc…) are available through out the night. For a full meal, we recommend one of the many fine restaurants in downtown Greer (see right column). You can have dinner before, or even dance for a while, leave for dinner, and return (no charge for re-entry). Some restaurants, like Wild Ace Pizza will deliver to the dance.

WEB ADDRESS: www.GreerShag.com
PHONE: 864-848-7212

TABLE RESERVATIONS & BIRTHDAYS
If you have a party of 6 or more, give us a call and we'll reserve a table for your group. Also, if someone in your party is celebrating a birthday, let us know and we'll be sure to get them a special song from the band. Feel free to bring cake for your group as well.
The Sparkle Box Party
11.02.14 | Posted in: News,Events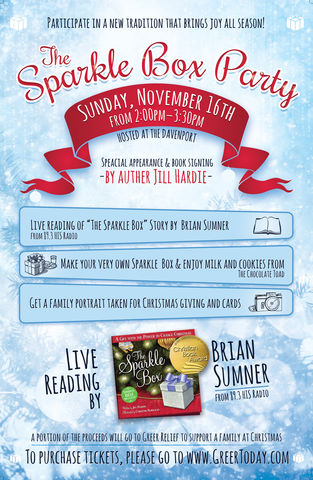 Participate in a new tradition that brings joy all season!
Live reading of The Sparkle Box story by Brian Sumner of HIS Radio
Make your very own Sparkle Box & enjoy milk and cookies from The Chocolate Toad
Get a FREE family picture taken for use on Christmas gifts and cards. GreerToday.com's photographer will be on site during the event to take a photo next to our Christmas tree. High resolution photos will be available for download at no charge, then you can use them on Facebook, have them printed, etc.... You may also buy prints, coffee mugs, and more with your photo on GreerToday.com, but it is not necessary to get your high resolution download...that's FREE!
A portion of proceeds will go to Greer Relief to sponsor a family at Christmas.
Sarah and Adam Warner's Wedding
06.26.12 | Posted in: News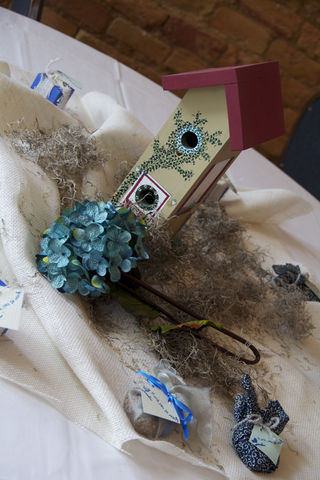 We had a unique wedding here at the Davenport June 7th that we wanted to share with you! Sarah Scott and Adam Warner planned a beautiful wedding that included family in unique ways.
Sarah designed the centerpieces with painted birdhouses that Adam's mother created before she passed away when he was 15. Although Sarah never had the opportunity to meet Adam's mother, she said that she felt connected to her because they were both artists.
The wedding also incorporated Adam's brother, who in is the military and was deployed four days before the wedding. They connected via Facetime and he was able to see everyone and the beautiful decorations that Sarah and Adam created.
They had a wonderful time at their wedding, and Sarah shared with us afterwards, "Here at the Davenport, I absolutely loved it. It felt perfect with the brick walls and chandeliers. And anything we needed, Tucker was always there."
We were honored to have Sarah and Adam in The Davenport and send them best wishes in their new life together!
Tech Night at the Davenport
06.25.12 | Posted in: News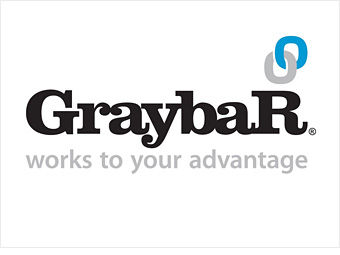 The Davenport is excited to be hosting Tech Night at the Davenport, with the Greer Chamber! Tuesday, July 17th, Graybar, a leading distributor of electrical, communications, data networking and security products, will be presenting some great information on netowrk controls and answering questions like, "How do emails get where they're going?", "How does cabling enable us to be connected to others?", and "What is structred cabling and how can it help my business?" There will also be products on hand for demo, and free beer, wine, and appetizers!
Presented by Graybar, featuring Network Controls

Tuesday, July 17, 2012
4:30-6:30pm
The Davenport in downtown Greer
FREE to attend!
Beer, wine, and appetizers included
Greer High Oldies Reunion 2012 After Party
05.17.12 | Posted in: Events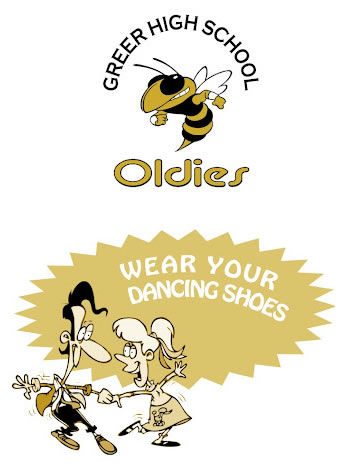 Like almost everyone in Greer, we're looking forward to the Greer High Oldies Reunion this Saturday!
The Davenport will be open from 5pm until the last person leaves, so if you need a place to meet your classmates before, during or after the Reunion, be sure to drop by. We'll have tables and chairs available setup eariler in the evening for pre-reunion socializing.
For the After Party (which should start around 10:30), we've been asked to have some chairs out, but to leave A LOT of space for dancing (we'll probably put all the tables up :-). Oldies but Goodies will be playing all night, so bring your shag shoes and don't be shy.
Beer, wine and sodas will be available all evening, however we are allowing BYOB for this 1 night only. That's right...you can BYOB!
Read more about the Reunion at
http://greerhigholdies.blogspot.com/
and